Advice
Baby Lakes Home
Photos1
Photos2
Photos3
Photos4
Get Plans
For Sale
WebLinks
Website Home


Welcome to my web page about the Baby Great Lakes biplane designs. One of the smallest inexpensive biplanes to own and build. But if you fly one, make sure you get some tail dragger time in first and know about it's tendencies of ground effect! Quite a few pilots have gotten themselves into trouble because they didn't !!

SOME HISTORY ON THE BABY LAKES BIPLANE AND THIS WEBSITE
I have compiled these pages after corresponding with Mr. Harvey Swack who sold plans for the Baby Great Lakes for many, many years. Harvey Swack sold the plans rights to Aircraft Spruce and Specialty, who now owns the rights to the design. Please note: This web page is not endorsed by Aircraft Spruce and Specialty. Since I have been a fan of this design since I started to build one in the 1970's, I wanted to share some about this neat little airplane with you. God bless.....M. Townsley


The Baby Great Lakes designs also goes by other names: Baby Lakes, Oldfield Baby Lakes, Baby Great Lakes, Super Baby Lakes, Super Baby Great Lakes, and Buddy Baby Lakes. The Baby Great Lakes, Oldfield Baby Lakes and Baby Lakes are names for the same design. The Super Baby Great Lakes and Super Baby Lakes are names for the same design also.

The Baby Great Lakes was designed by Barney Oldfield in the 1950's. It was not designed by the Great Lakes Aircraft Company and Barney Oldfield did not work for Great Lakes. According to Barney's, daughter, Barney built the original Baby Great Lakes (he called it Baby or Midget) in the 1950's.
Here is a photo of it when it was first built: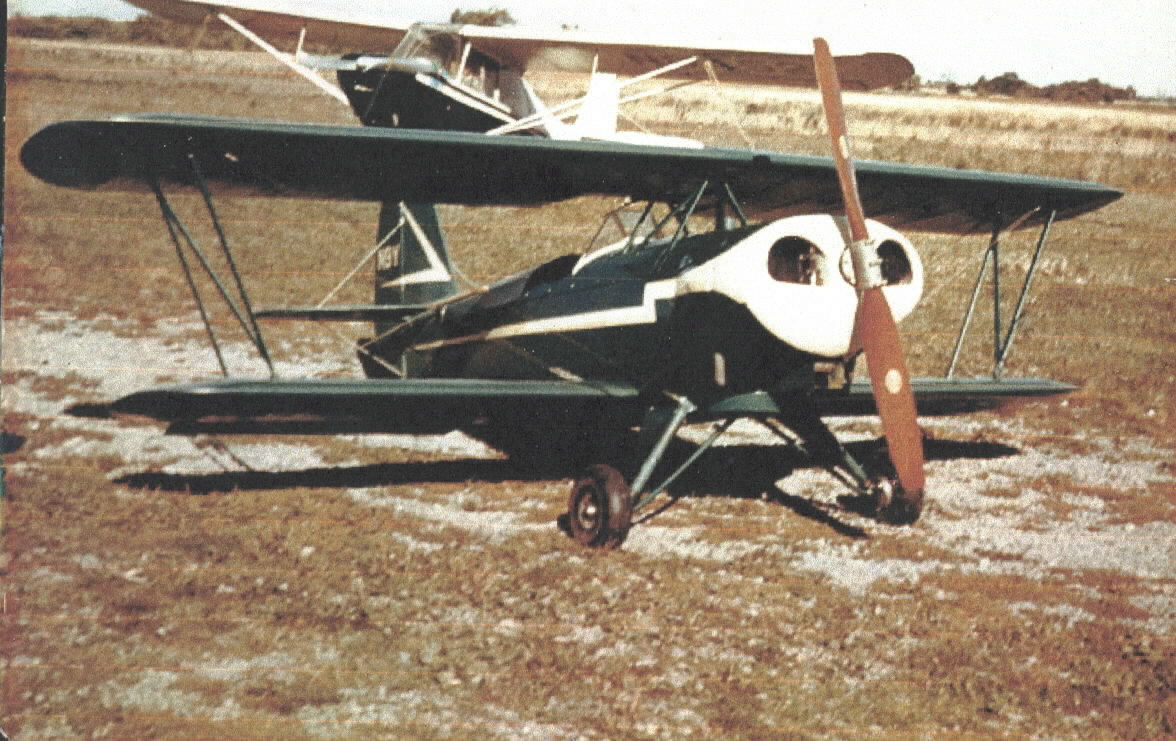 Thanks to CL Westerman for the two photos below of N9Y in its infancy! They are sure neat.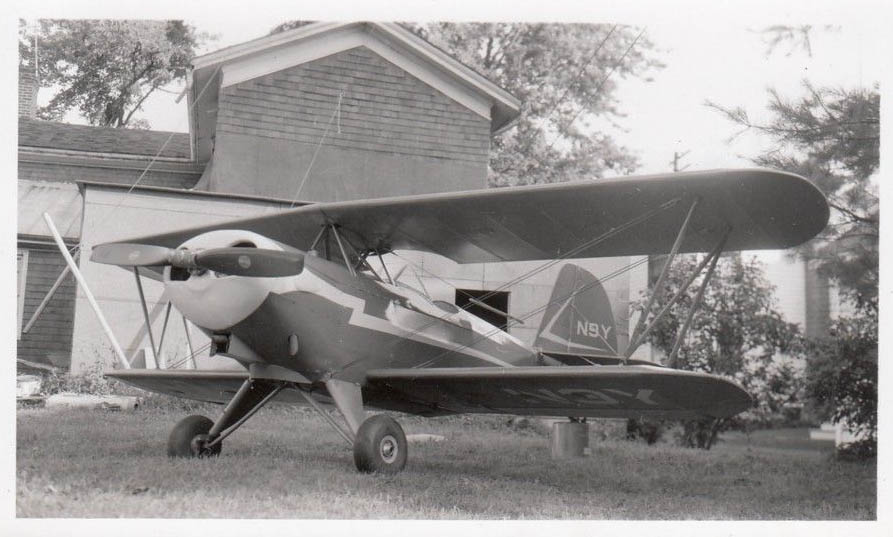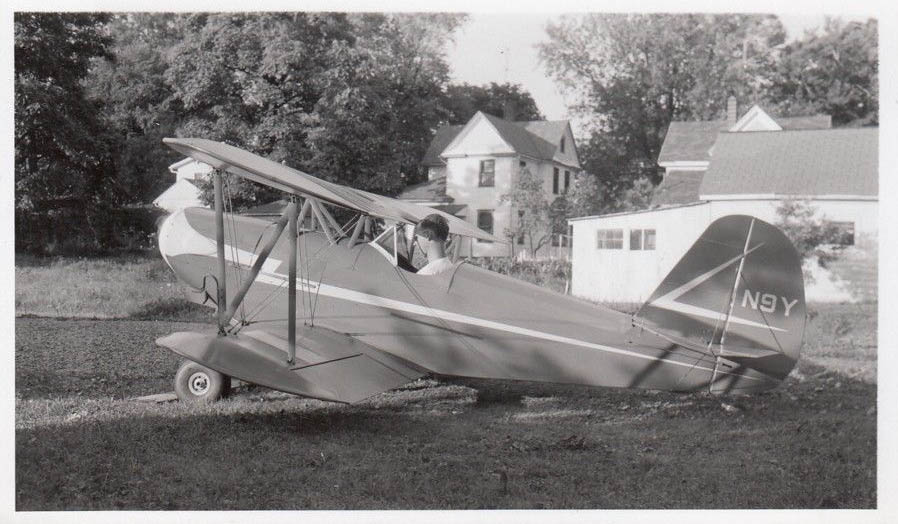 You can see how small the Baby Lakes is, and just how low that bottom wing is to the ground in this photo. Some of the newer ones being built have lengthened the landing gear. This MIGHT help the ground effect problem of it wanting to fly before it is ready to fly.
Barney flew it for a time and then sold it. Here is a photo of it after Barney sold it: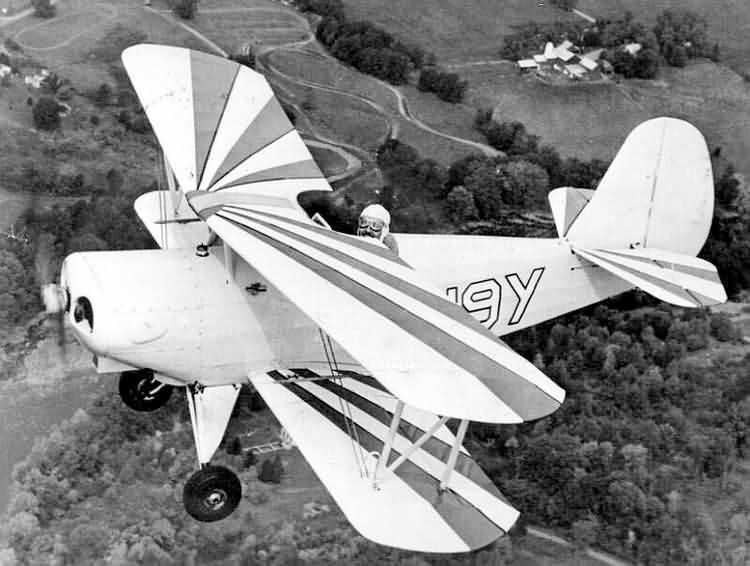 Here is a 3 more photos I got from Karl Knapp on facebook of N9Y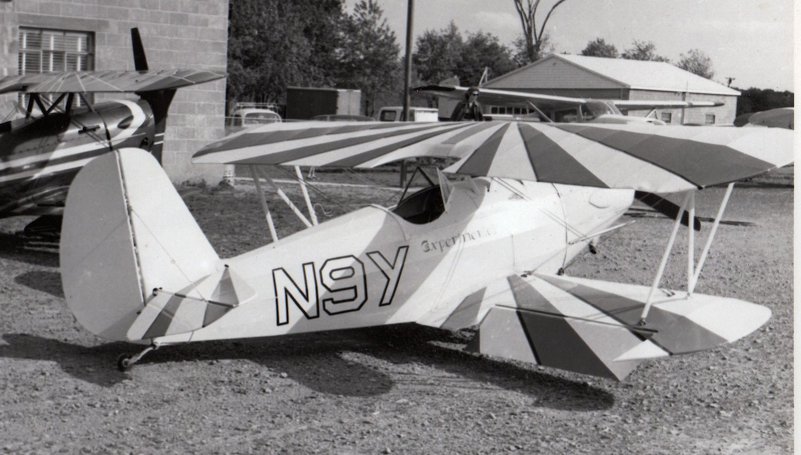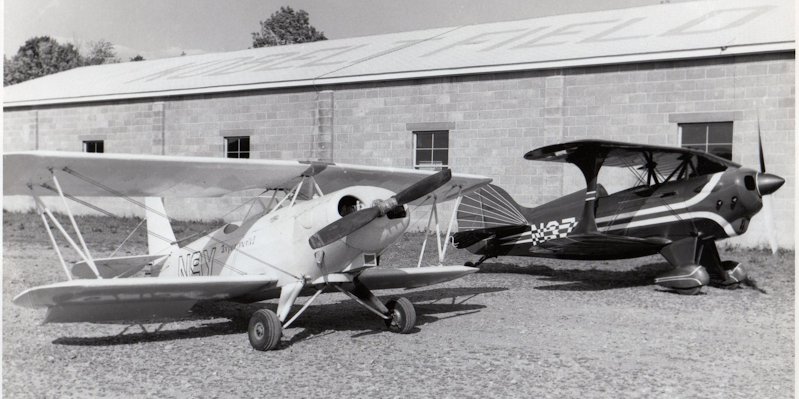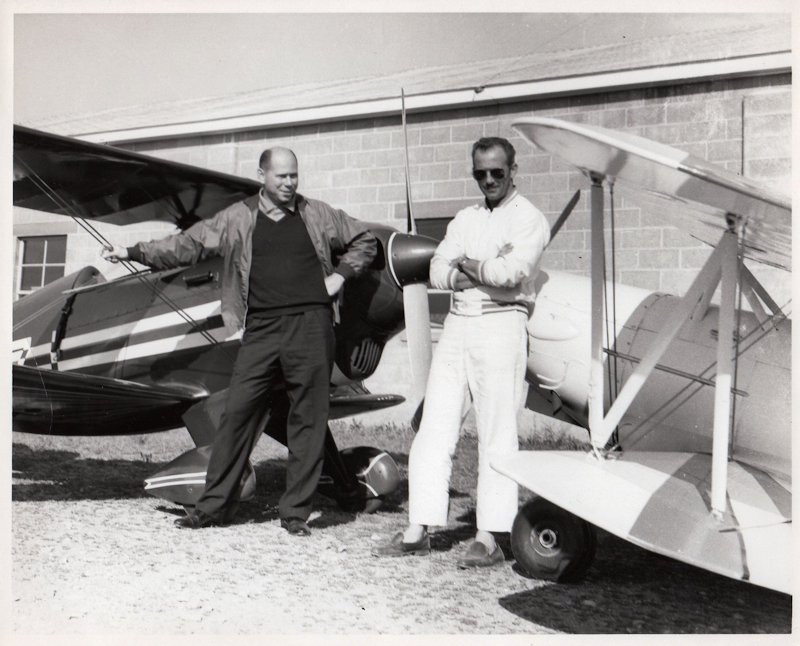 You can see the size of the Baby Lakes next to the Pitts S1C. The Pitts S1C, that Gil Halpin said: owned by Rod Jocelyn. Rod called it"Mr.Muscles
I am not sure who the Baby Lakes pilot is


It was then damaged in an accident and Barney got it back. Then Barney got ill with cancer. Barney's daughter believes it was then (late 1960s? ) that Dick Lane came to help. Here is some more history according to Alan Lane (Dick Lane's son)


" my father (Dick Lane) was called to his friend's, Barney Oldfield's place in Waterloo, NY, to "help" Barney work on a Baby Lakes (Ed. Note..., according to Barney's daughter it was probably to rebuild N9Y or build the another Baby Lakes ) when he fell grievously ill with stomach cancer. (Ed. Note: According to Barney's daughter Barney died in Sept. of 1970 from cancer) My father, Dick Lane (and sometimes I would accompany him, at about 8 or 9 years old), would travel from Trumansburg to Waterloo on weekends, and work on the airplane, finally completing it just before Barney died. Shortly after this airplane was done, Harvey Swack came on board.



Anyway, the next one built, entirely by my father, (Dick Lane) was N11311, which currently resides in the EAA museum in Oshkosh, WI, after my Dad and I dragged it out there somewhere in the 1970s. That one was painted red, with black trim in the traditional "swoops" in between the ribs, etc. May 2013 note...We understand that N11311 has been moved to the Western North Carolina Air Museum. Thanks for Joeseph Lilley for the information. Click here to see the current photo of N11311.



THEN, comes N181H, or as we always called it, "The Butterfly Baby". That is the one that my Dad, David Hamm and I built in about two weeks in a mad dash to get it to Oshkosh, for Harvey, to show it to the aviation community. Besides helping weld, cut parts, stitch wing ribs, etc., my primary job was to come up with a "striking" paint job. Harvey wanted a real "eye catcher". As is shown in a video we have of the construction of the plane, a Monarch Butterfly was always hovering around as we were building, and I just thought, OK, that's the paint scheme. I guess it was OK, as it made the front cover of the Sport Aviation magazine covering the Oshkosh fly-in.

Next, came the Buddy Baby. This was both designed and built by my father. He conceived the idea, having ridden motorcycles in his youth, as a way to get close to your flying buddy. It took him about three years to complete the airplane, and he still owns it and it is flight ready in a hanger in Ohio, even though he will never fly it again, age taking that possibility away. Hopefully, it will be coming east, again, and I will take possession of it this summer. One quick note: Dad finished and flew the airplane in "silver", just the prime coats and the silver dope that protects the fabric covering from UV damage from the sun. THEN, he talked me into painting it. Never again, as the surface was covered in a light coating of oil, grime, dust, dirt, etc., that made getting the paint to stick almost impossible, and surely twice the work! I was, again, given free rein in the design and decided to do another butterfly theme, although more stylistic this time. Guess it worked out, 'cause it ended up on the cover again, after the Oshkosh showing that my son accompanied his Grandfather to. I think it was like 12 hours of flying time in that cramped little airplane for my then close to 6' tall son! Ah, to be young……………………………."
End of quote from Alan Lane.

Jim Culver emailed me and had this on the history of N9Y:
"I thought that I would chime in with a little additional information, N9y after completion in Waterloo was moved to and based at Scenic Air Park overlooking Glass Factory Bay in Geneva NY. All of the test piloting was done by the Airport manager Harold Culver, he can be seen sitting in the cockpit in the third photo on the website. Harold logged quite a few hours in the baby Great Lakes including one trip to Wellsboro Pennsylvania. A fellow by the the name of John Long was the first owner of N9Y, buying it from Barney and basing it at Scenic Air. John loved flying but was unable to obtain a private pilots license due to health reasons and eventually sold the plane to Harvey Swack sometime in the mid to late fifties Somewhere I have an old log book of Harold Culver's and if I can put my hands on it I will copy of all logged flights of N9Y.There is also a possibility that I may have pictures of the plane in it's early form on 35mm slides, if so i will have them converted to digital for you. Sincerely, James Culver


(Ed. Note 2012 Harvey Swack passed on to me that N9Y has been sold to a man in California, it will be restored we hope and students in a class at a museum will participate in the rebuilding of the wing and complete the rebuild.)

So the original Baby Great Lakes was a roughly scaled down Great Lakes Sport Trainer to be a fun and safe airplane to fly. It is designed to 9 g's plus or minus when it is built according to plans and in the design weight limits. It uses the M6 airfoil. The Great Lakes Sport Trainer used the M12 airfoil. The M6 airfoil is also the airfoil the Pitts S1C used. The original Baby Great Lakes had an A-80 Continental engine. The plans from the 1970's recommended that the Baby Great Lakes be powered by 65-85 hp engines. The Volkswagen engine was not recommended by Harvey Swack because of the small prop and less thrust.

Here is a weblinks to an an EAA article (pdf format) with history about the Baby Great Lakes: Here is 1 and Here is another 2

Here is a list of EAA publications about the Baby Lakes designs.


3 View of the Different Model Baby Lakes

The Baby Lakes Basic Baby Lakes with 65-90 hp engine. Click here to see a 3 view of Baby Great Lakes




The Super Baby Lakes

is basically a Baby Great Lakes with a larger engine and longer landing gear. It has a 100 plus horse power engine. Some have been built with a 0-200 Continental, a 0235 Lycoming or 0-290 Lycoming. Click to see 3 view of Super Baby Lakes



The Buddy Baby Lakes

is a stretched Baby Great Lakes, designed by Harvey Swaack and Dick Lane. It was designed to carry two people or one big person. The fuselage is modified with a steel tube center section and used the Baby Great Lakes wings. Click to see- 3 view of Buddy Baby Lakes



Be sure to check out the other web pages on the Baby Great Lakes by clicking on the links at the top of the page.



Problems or corrections or contact the web master- email me