Airshow!
Some of the pilots who made the Great Lakes famous:
Tex Rankin and Dorothy Hester
Harold Krier
Lindsey Parsons and Rod Joyceln
Mel Barron and Hank Kennedy
Charlie Hillard and Frank Price
Betty Skelton and Joyce Chase
Duane Trenton
Eliot Cross and Paul Fiala a man from Texas who is one of the few who uses a Great Lakes to do airshow work today.
Tex Rankin was probably the first to make the Great Lakes Sport Trainer famous for Air Show work.
He set the record for most loops, inside and outside with 90 hp. His GLST was built with some stronger and heavier.
Eventually he put in a super charged 150 hp Menesco Engine.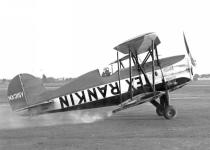 For more info and pictures on this great plane click on the picture above. This plane is being rebuilt by a group out in Oregon.
Thanks go Bill Larkins for the pictures. Dorothy Hester would work airshows with Tex for a time and she flew his plane.
Harold Krier was national aerobatics champion for many years. He flew a modified Great Lakes with a 180 hp Warner Radial engine. For a while he even had a wing walker platform on the top of the top wing and had a wing walker in the act!
Harold was from Kansas. The plane is still in exhistance today in Kansas. It was said of Harold ...his aerobatics were SMOOTH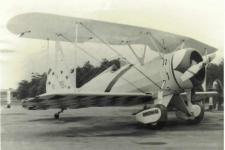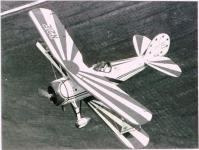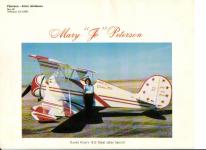 Mary Jo Peterson is pictured on the right with the plane in recent years. She flew it in airshows for a while.
Lindsey Parsons and Rod Joycelyn went to one of the World Aerobatics contest in the early 1960's. They both
had flown in airshows and competition in Great Lakes bipes. They had Nick D'Appuso built a PJ-260 for that contest, but it
was destroyed in an accident on the ground. So they flew someone elses GLST at the contest that year.