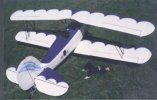 The Great Great Lakes!

Airshow
Great Lakes Home
Photos1
Photos2
Photos3
Photos4
Get Plans
Specs
WebLinks
Website Home
GREAT LAKES BIPLANE HOME

Welcome to my Great Lakes 2T Sport Trainer website. This is not an official Great Lakes company website. Just my fun website with info and pictures about the Great Lakes Sport Trainer. The greatest biplane ever manufactured. (In my humble opinion). Click on the links above to visit different parts of this website. Thanks for visiting! God bless you,
Mike Townsley
webmaster
HISTORY of the Great Lakes Sport Trainer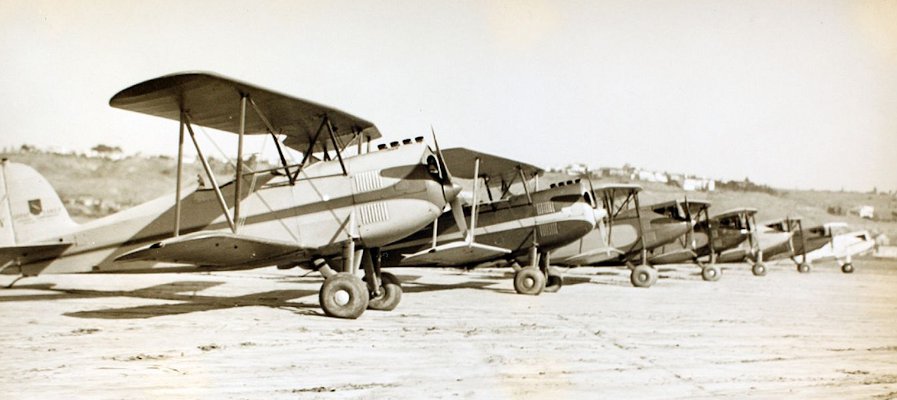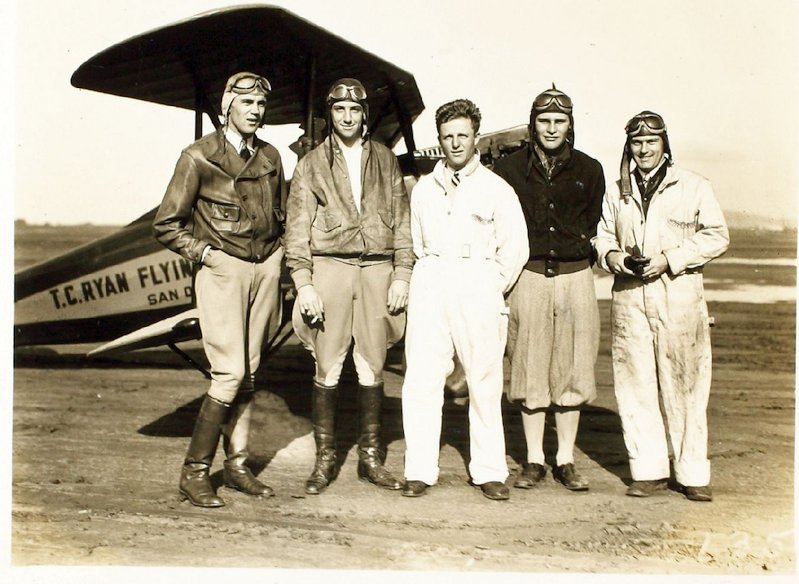 Photos of T.C. Ryan Flying School...they used Great Lakes for training

This page starts with a little history of the Great Lakes Trainer came out in the 1920's and 1930's. Then we will talk about the later history of the plane. In the 1970-80's the plane came BACK INTO production.





The original was designed by Great Lakes Aircraft engineers. The airfoil was a NACA M-12 designed by Dr. Max Munk. This gave the plane better inverted flight than its contemporaries. The planes were built from 1929-about 1932. The first engine the factory installed was a American Cirrus Mark III built by American Cirrus Engines, Inc (A.C.E.) which had 80 horse power. This first plane had a small tail and it was called the 2T-1. The first four 2T-1s had a straight upper wing. But to help solve some spin problems all the later planes had a swept top wing. Later models used the the improved 85 HP Cirrus engine and they were called the 2T-1A. The later 2T-1A's came out with a big tail and other mods but still called a 2T-1A. Then the final 1930's version had a big tail and an inverted 95 HP Cirrus High Drive or "Ensign" engine. It was designated a 2T-1E.

___________________________________________________________________





Let me share with you some Great Lakes background sent to me by Harvey Swack, the "Great Lakes Guru."






"Over the years I have answered many questions about the Great Lakes Sport Trainer and still more questions arise to add to the luster of the name and the mystery surrounding this fine airplane. Also some people hear strange stories, so this explanation for the airplane and it;s background needs to be explained and explored for the benefit of those interested in this plane."



"First, let me explain that it was designed by people who had been employed by Glen L. Martin, so the engineering skill of designing biplanes was clearly evident in this design. The project Engineer was Cliff Leisy who had been with the Martin organization for several years. Other very qualified engineers were employed to work with him and the basic design was done in 90 days. A wooden mock up was first produced and when approved, the first aircraft was produced. Then engine selected was the 90 h.p. American Cirrus produced in the United States. It was identical to the English Cirrus, except for the engine rotation was opposite of the English version. The holding company for Great Lakes owned the Cirrus rights and that is why it was used. Actually the first few experimental models used English Cirrus engines until the American company could supply them. The Great Lakes Company never produced or sold any Great Lakes Sport Trainers with any other engine installed! Yes, they tried several engines, all under 100 h.p. but never sold any airplanes with these engines installed. In fact, they converted them back to the standard configuration before selling them. "





"Everyone knows the story of why the top wing was swept back so I won't repeat it here. (ED: It was done for Center of Gravity reasons) The critical thing to know is that the Munk M-12 Airfoil was used and a 3 degree incidence was incorporated. This was done to satisfy the fact that a 14 and 1/2 degree deck angle had to be used with this configuration to obtain the 40 mph landing speed. "





"Every effort was made to minimize weight as the selected engine produced 90 h.p. Also every part of the requirements was that this was to be an airplane designed to a G load factor of positive 9 and a negative 6. That meant every trick in the book was used to bring this about including the following: "




Wing spars routed to save 16 lbs.

All nuts and bolts were made to the exact size needed. This saved 16 lbs.

Outside the wing spars very little wood was used. Wing ribs were 17 ST .016 aluminum

Everything was designed to weight the least yet still meet the +9 -6 G strength requirement!



The size of the airplane was made to carry people who were 5'3" to 5'5" tall and weighed 135 to 145 pounds, as that was the average weight of men in 1929!





Martin made all their own nuts and bolts and Great Lakes continued to do so after they took over the plant until 1931 or 32. Then the Army and Navy required all government contractors to use AN nuts and bolts.






"The question is asked, why they selected the American Cirrus engine? The answer is they were producing an airplane to replace the Curtis Jenny which had been grounded and had been used as a trainer using the 90 hp OX-5 engine. There certainly was a market for this kind of airplane at the time, and once introduced proved to be a real winner. A supercharged Cirrus engine was tested but never produced for the market. The inverted Cirrus powered Great Lakes were called the 2T-1E (E stood for "Ensign"). The upright American Cirrus engine powered Great Lakes was called the 2T-1A (A abbrevated the name of American Cirrus Engine company or "ACE".)".





"In examining the six years of company records, I found no hint that they ever tried to use more than 90 hp because the airplane was designed to CAA part 7. This corresponds to Part 23 today and the most interesting thing is that several of these airplanes built in 1929 were analysed and found that they were strong enough to meet Part 23 when 180 hp was installed!"



"The question of why people want to put a 220 hp Jake or 220 hp Continental in these airplanes baffles me because they miss what the airplane is all about. A 90 hp Cirrus powered Great Lakes held the outside loop record for many years. The total number was 131 and the record was held by Tex Rankin. If you ever had or tried to do an outside loop, you would find that you need plenty of horsepower. I personally fell out of many trying it in the Stearman I took my aerobatic training in. I always ended up doing a split S in the 220 hp Stearman. I never did one until the Ohio State University put a 330 Lycoming in one of these trainers and converted it to a crop duster. What I am getting at is that this airplane will do wonders with no more than 160 hp Lycoming 0-320. They are plentiful and not in such great demand. Keeping this plane light with out burdening it with big iron up front will give you more pleasure for your time, effort and money! "




"However when the first company first started to build the new Great Lakes in the 1970's they were required to beef up in several areas to meet new certification requirements. For example, the original Sport Trainers had an empty weight of 1016 lbs. and the new production ones (180hp Lyc) weighed empty at 1250 lbs. Of course more equipment like inverted systems, more and modern instruments, wheels, brakes, and constant speed props all add up to higher empty weights. For comparison look at the weights and performance figures of the original and new production airplanes."





"To set the record straight Charlie Myers was the company test pilot, NOT the designer of the Great Lakes Sport Trainer! Further, I do not recommend using more that 200 hp on the Great Lakes Sport Trainer. Bigger horsepower means more weight and that detracts from the performance. When you can almost get the same performance as a newer 180 hp Great Lakes using a 125 hp 0-290 or a 0-320 Lycoming of 140 to 160 hp in a homebuilt that weighs only 1025 lbs, then why bother overpowering this fine airplane with more horsepower?"
_________________________________________________________________________________





Harvey Swack is the man who has given a lot of his life to keep the Great Lakes Sport Trainer alive. He and some friends built a Great Lakes for a museum in Clevelend Oh. He had plans drawn up and sold them to homebuilders for many years (still does sell them!) Harvey has done extensive research on the Great Lakes and its history. He helped see the Great Lakes into production in the 1970's and continues today to specialize in selling Great Lakes Sport Trainers. If you have questions about the Great Lakes Sport Trainer, email them to me and I will forward them to Harvey. He will be glad to answer questions.





Great Lakes Sport Trainer History Part 2





Because of the Great Depression, many aircraft companies went under. Great Lakes was one of them. So by the mid 1930's the only Great Lakes you could buy was a used one. It wasn't until the 1960's that Harvey Swack got a hold of the factory plans and spearheaded building an airplane for a Cleveland Museum. Harvey decided to start marketing the plans and homebuilt Great Lakes Sport Trainers were birthed. To build a homebuilt GLST is a major undertaking, but many have done it. Some are powered by Warner engines, Ranger engines, Continental and Lycoming engines. Check out the photo's pages for pictures.






In the 1970's a man by the name of Doug Champlin of Enid, Oklahoma with Harvey's help decided to put the airplane back into production. It was reworked to meet government requirements, fitted with new Lycoming engines and walla! A person could buy a Great Lakes Sport Trainer new from the factory! The Great Lakes wasn't a memory any more.






Great Lakes came out with two models. The 2T-1A-1 (140 hp fixed pitch prop and two ailerons) and the 2T-1A-2 (180 hp constant speed prop and 4 ailerons). Later the company was sold and moved several times and production continued for around 6 years or so. See specs by clicking here.






The original paint job was an attractive with strips of red black and white or blue black and white.


I understand the airplane went out of production in the mid 1980's when the factory at that time in Clearmont, New Hampshire, wanted to move and was denied by the local city government.




Chris Hanisko sent me the following picture.




click on pic to see a larger view



He writes: "This photo of all the Wichita employees was taken spring of 78. Although I was not working on the biplane at that time I got in on the photo. I'm the one right behind the forward cockpit. The guy to the right of me in the photo is Stogie (the one with the cigar in his mouth). This was how the airframe left Wichita, structurally complete, control cables loose installed and sitting on it's gear. The fuselage went a specially built open trailer with the wings in racks on either side. Then it was towed to Enid, about a two hour drive. All covering and paint was then done there prior to final assy." Chris Hanisko






Great Lakes Sport Trainer History Part 3



Waco Classic is now manufacturing factory certified Great Lakes Sport Trainers!

Click here

to see all about this beauty.




The Debate-- 2 or 4 Ailerons?


You may see a Great Lakes with 2 ailerons (bottom wings only) or one with 4 ailerons (bottom and top wings). Why the difference? The original 1920's-30's had 2 ailerons only. Then Tex Rankin modified one to 4 ailerons after seeing and flying the Jungmeister. Several others followed his example. They were trying to get a faster roll rate with 4 ailerons. When the new generation Great Lakes came out in the 1970's they produced 2 models. One had 4 ailerons (180 hp models I believe) and some had 2 ailerons (150 hp models I believe). Some homebuilders have built their Lakes with 2 ailerons only and some have built their Lakes with 4 ailerons. According to Harvey Swack, Nick D'Appuso did a test between the 4 and 2 aileron versions. Nick said there was not much advantage in the 4 aileron versions in roll rate. Harvey says that a 2 aileron version with good cuffs on the lower N struts will produce good roll rates equal to the 4 aileron version.



The Great Lakes Today


John Duncan has acquired the manufacturing rights of the Great Lakes 2T Sport Trainer and the Warner Radial aircraft engine. He worked with Waco Classic to bring the Great Lakes back into production.




You can visit his website at

http://www.greatlakesaircraftcompany.com

Or you can visit the Waco Classic website here: http://www.wacoaircraft.com/great-lakes